Prevent your computer from using old forms by clearing your browser's cache.
How to Clear Your Browser's Cache on Google Chrome
From any tab, click on More (the 3 vertical dots on the right side of your screen)
Scroll down to More Tools and Clear Browsing Data.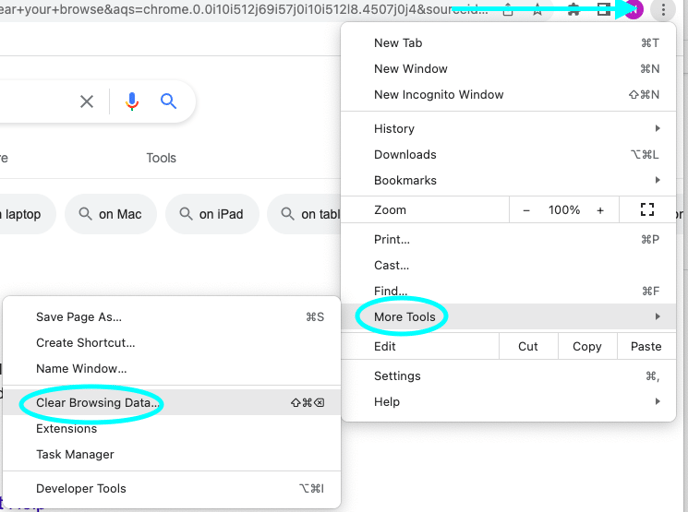 At the top, choose a time range. To delete all data, select All time.
Check the boxes next to "Cached images and files." At this point, you can also choose to eliminate your browsing history and cookies as well.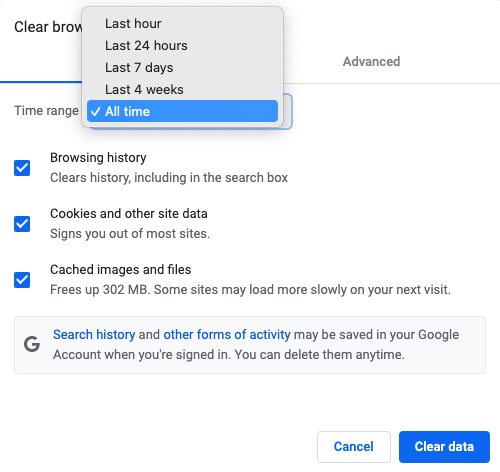 How to Clear Your Browser's Cache on Safari
Open Safari, and click on the Safari drop-down menu. Click on Preferences.
In the pop-up window, go to Advanced

, on the right, and click the box

Show Develop in menu bar

.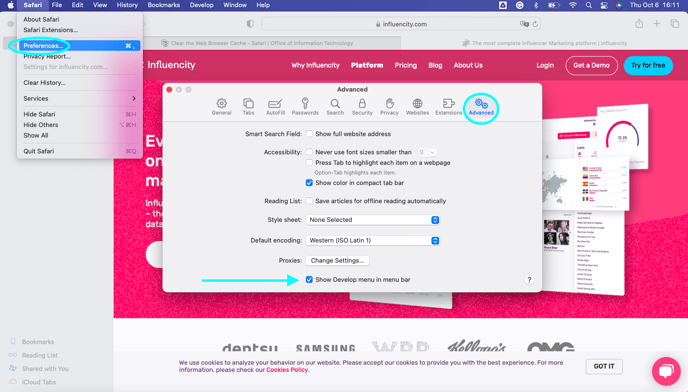 Select Develop from the drop-down menu and scroll down to Empty Caches.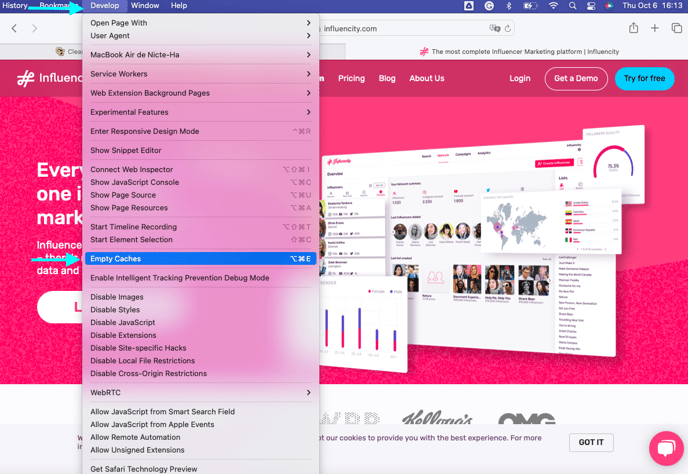 You may also want to clear your History. To do so, click History and scroll down to Clear History.
How to Clear Your Browser's Cache on FireFox
In the Menu bar at the top of the screen, click Firefox and select Preferences.
Select the Privacy & Security panel.
Select Cached Web Content and

click

Clear Data.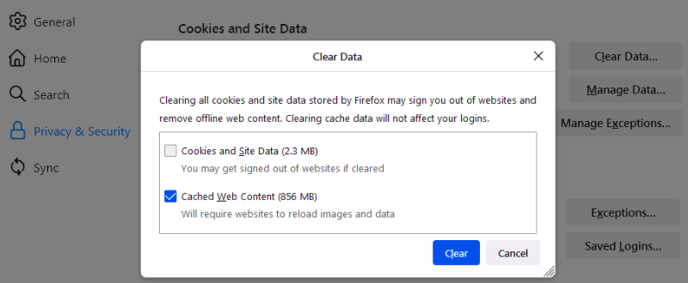 If you want to eliminate Cookies and Site Data, check this as well.
For more information, please click here

.