Reactivate Your Influencity Account
Do you have an existing account you need to recover? Keep reading to find out how.
Note: If you've requested to cancel your account and want to revert this action, please see here.
First, log into your account using your email and password.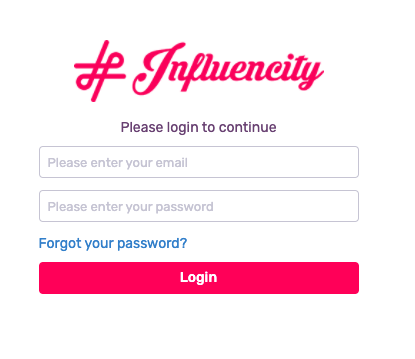 From here, go to Profile & Preferences and then Products & Billing. Your account will be set to the status: No active subscription. To change this, go to Review last plan and reactivate.
Your new billing cycle will begin on the day you reactivate your plan.