View and Download Your Influencity Invoices and Receipts
Where to go to find your receipt
To Find Your Monthly Invoices, Follow These Steps:
Go to the drop-down menu on the right and select Products & billing
From this section, go to the Transactions tab.
Here, you can view your entire billing and receipt history and download invoices in PDF.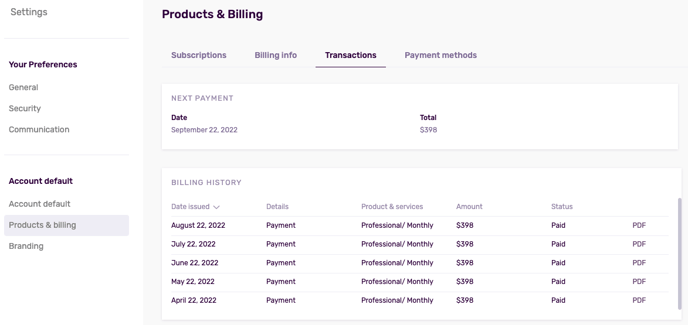 Tip: Want help deciphering your Influencity receipt? Let us break it down for you here.