Learn how to link your GMX messenger service via IMAP and email Influencers from within Influencity.
Link your GMX messenger service via IMAP to send individual emails from the Influencers product. Once you've linked your messenger service, you'll be able to use Influencity to send and/or receive emails from the influencers you have stored in your IRM. Setting up this option gives Influencity permission to send emails using your company's server.
Steps for Linking Your GMX Messenger Service to Influencity
You will need to allow IMAP access in order to link to Influencity.
Go to Settings in your GMX account.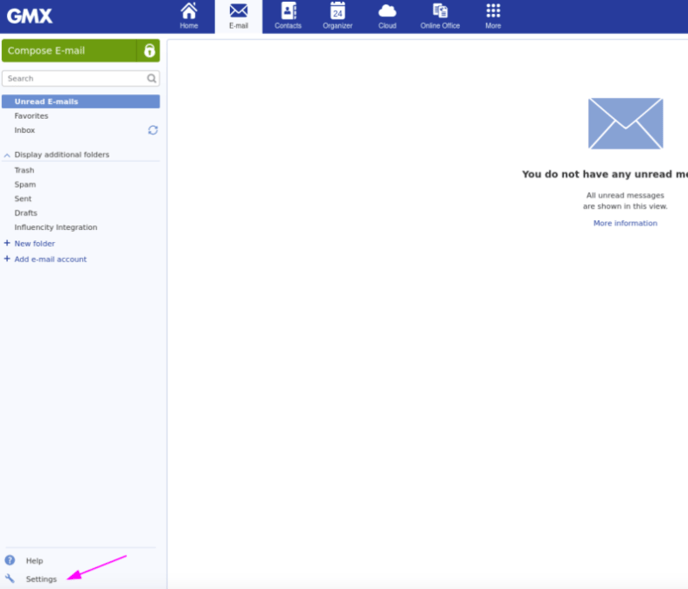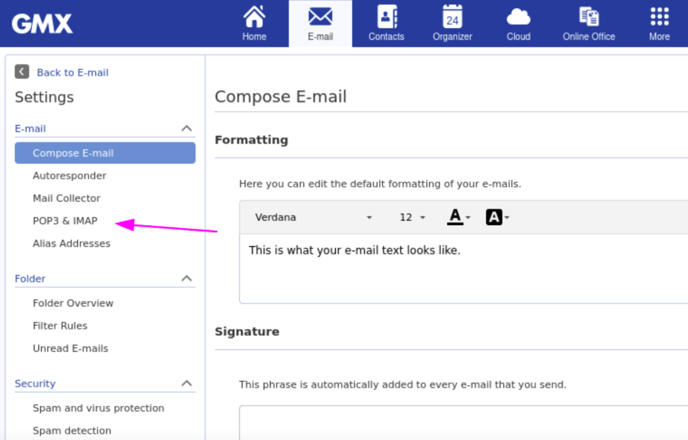 Enable access to POP3 & IMAP.

You can consult this and more information at Activate or deactivate POP3 and IMAP.
Next Steps
Now that your GMX account has been configured, integrate your account to the Influencity platform.