Learn how to secure your Influencity account and reset your password.
How to Reset your Influencity Account Password
If you need to reset your password, click Forgot my password? on the login page and follow the steps provided.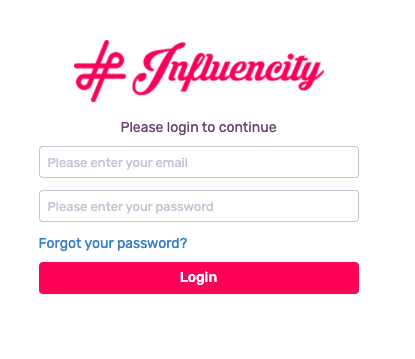 To protect your account, Influencity asks that you follow these rules to create your login password: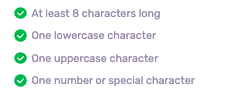 If these criteria are not met, you won't be able to set your password:

Changing Your Influencity Account Password
If you want to change your password, you'll need to click on your profile picture and choose the option Accounts & Settings. Next, go to Security: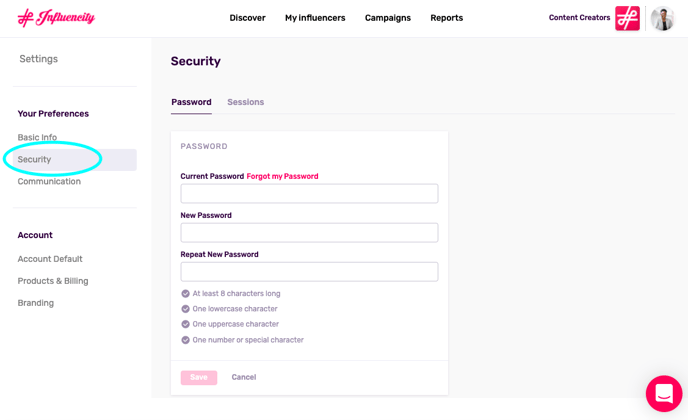 Failed Login Attempts
After 20 consecutive login attempts within an hour, your account will be locked and will not be accessible for the next hour. See here to learn more about how to reset user passwords.
Improve Password Security
For better account security, consider the following:
Use a password manager, including password generators/managers in your browser (e.g., Chrome, Safari).
Use a unique password for your Influencity account. This increases account security in the event that one of your passwords is breached.
Login From Another Browser or Device
Influencity offers a number of security measures for your account, including the detection of logins from new browsers or devices.
Within the Security section, under Sessions, you can view the different logins that have been made to your account: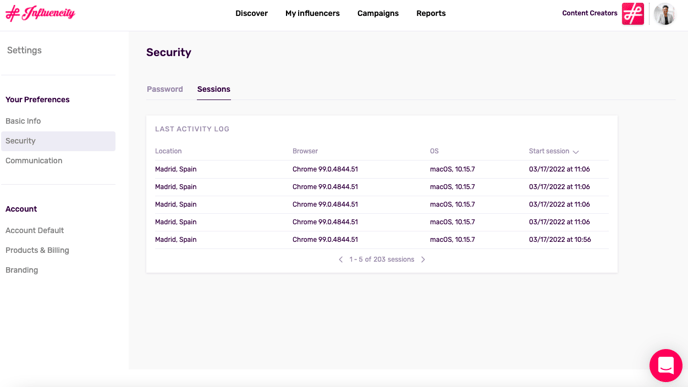 Caution: Influencity detects browsers, operating systems and locations. If this login was not made by you, please reset your password.