Change Kanban View
Bring clarity to your work process by selecting the kanban view.
View and manage your lists in the way that best suits your needs by choosing between list and kanban views in the Campaigns product.
How to Change to the Kanban View
Open an existing campaign and click on the button with the 3 vertical lines.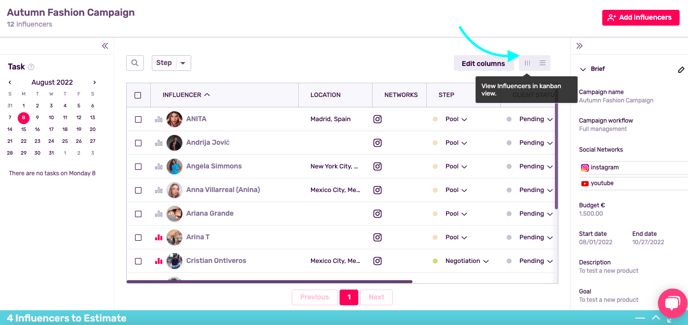 In this view, you can change an influencer's status by either clicking and dragging an individual card or by checking the circle in the top corner. This allows you to move influencers from one step to another individually, or as a mass action.