Update Your Payment Method
Learn How to Update Your Payment Details.
How Can I Change My Payment Information?
Click on your profile thumbnail and select Products & Billing from the drop-down menu. Under Payment Methods, you'll have the option to edit your method of payment.
Clicking on the pencil icon will open a pop-up window along the side. Add your new credit card information and hit Save.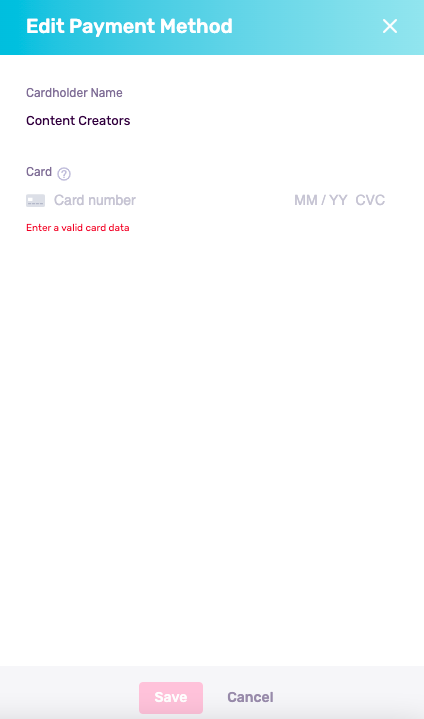 If you are currently paying by bank transfer, please contact support@influencity.com for help changing your mode of payment. If you have a Customer Success Manager assigned, you can also contact them directly.