Save money by purchasing an annual subscription or a customized bundle.
Save Money with an Annual Subscription
You can enjoy our end-to-end influencer marketing solution with a 20% discount by purchasing an annual subscription. Just go to Influencity.com and toggle the button Yearly.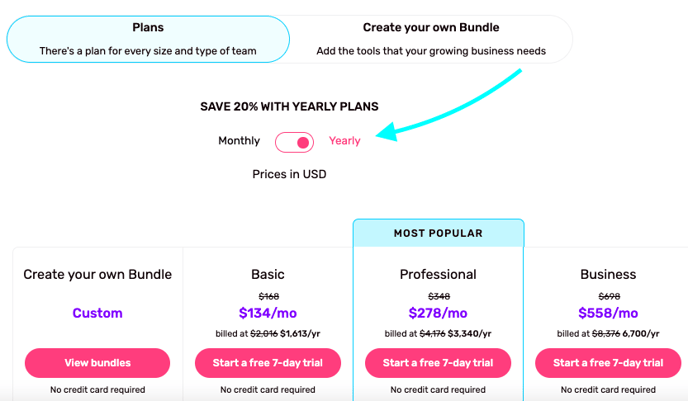 Buy More and Save
If you'd prefer to customize your own plan, create a bundle and save with each product you add. For example, if you purchase a bundle with Discover and IRM & Data, you would save 10%. If you then decide to add Campaigns to your package, your discount would be increased to 15%. See how your savings add up by looking at the Your Bundle section along the right.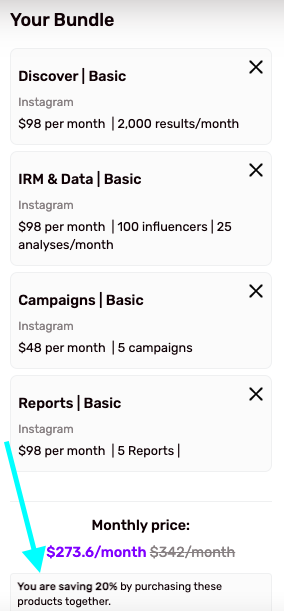 FAQs
Do You Offer Cupon Discounts?
No, Influencity does not offer coupon discounts. If you're interested in how an Influencity subscription would meet your needs and budget, please contact sales@influencity.com.
Can I Save Money by Purchasing Extra Analyses?
Absolutely. When you create a custom bundle, the more analyses (and results) you add, the more you save. Read how you can save by adding more monthly analyses to your bundle here.