Leave a note to keep track of negotiations and maintain all brand account users up-to-date.
Track the progress of your negotiation without the need for static spreadsheets. Used in combination with Influencity's email integration feature, notes helps you optimize your workflow.
How to Create a Note
Create a note in the Influencity IRM by opening an influencer's profile:
From your IRM homepage, find your influencer using the search bar on the left.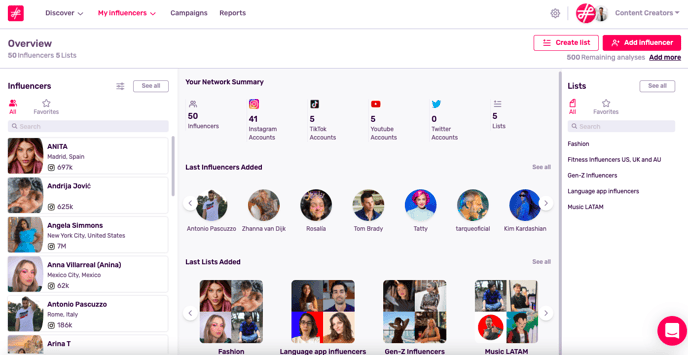 When you open their profile, you'll see their metrics displayed according to social network.
To change this view, click Notes

, along the top.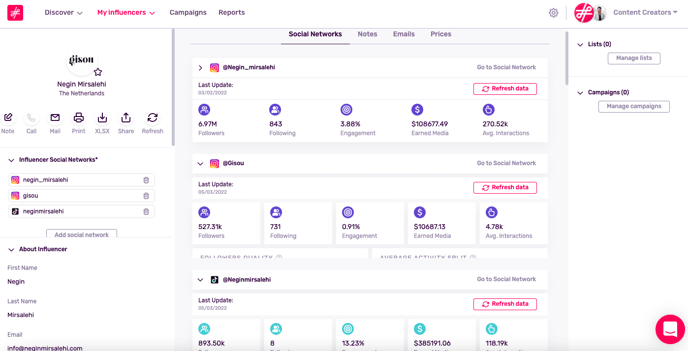 This is where all your notes will be saved. Click Create a Note.
Any information about this influencer can be saved here. For example, if you're a clothing company and want to send this influencer samples from your new collection, you can save all their sizing information here for easy reference. If they have any preferences that should be taken into account, you can also save this here so that other brand account users are aware.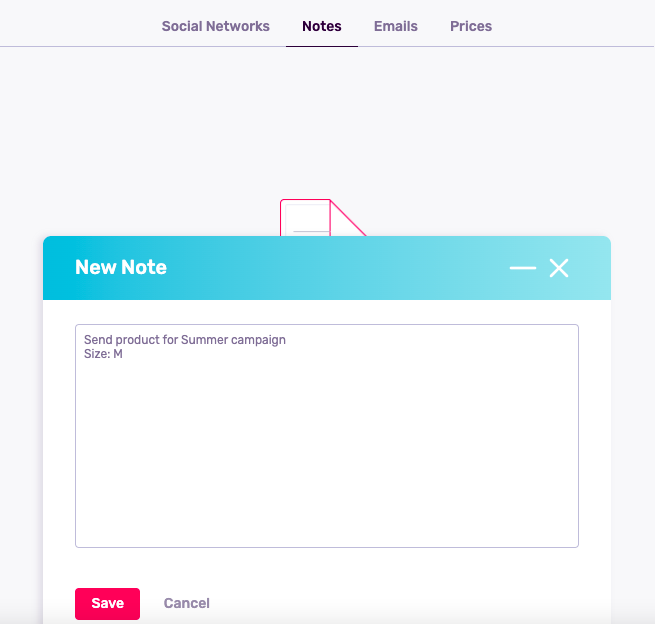 How to Delete/Edit a Note
Edit or delete your note in the same section, by hovering over the three dots in the right-hand corner.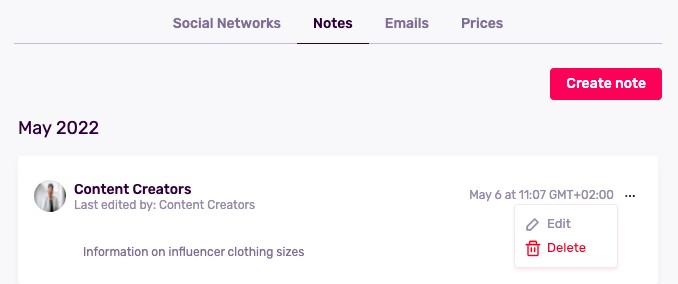 Note: You can only edit and delete your own notes, not those of other brand users.
Who Can See this Information?
Other users in your brand account will be able to see your notes. This way, everyone on your team has the most up-to-date information.
If you export this profile or share it via a URL link, notes will not be included.