Learn how to include influencers in a list in your IRM.
In this article you'll learn how to:
If you don't have a list yet, you can create one in a few steps.
How Do I Add an Influencer to a List?
There are 2 ways to do this:
From My Influencers:
Go to the My influencers tab at the top of the page and select Influencers from the drop-down menu.
Tick the box next to the influencer(s) you want to include and click Add to and Add to list.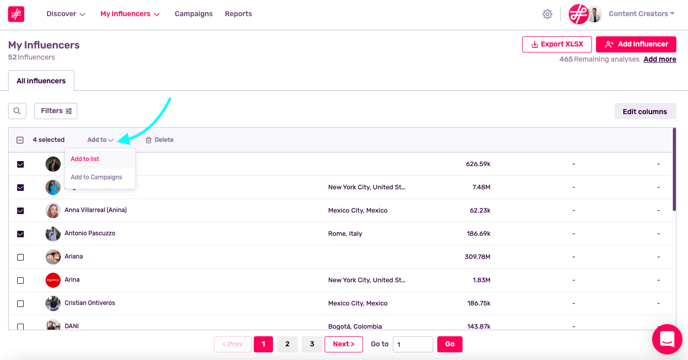 Alternatively, you can add influencers one by one by hovering over their name and selecting Add to and Add to list.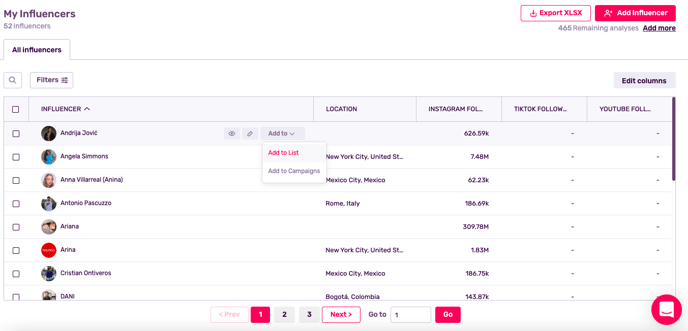 Select the list(s) you wish to add these influencers to and click Save.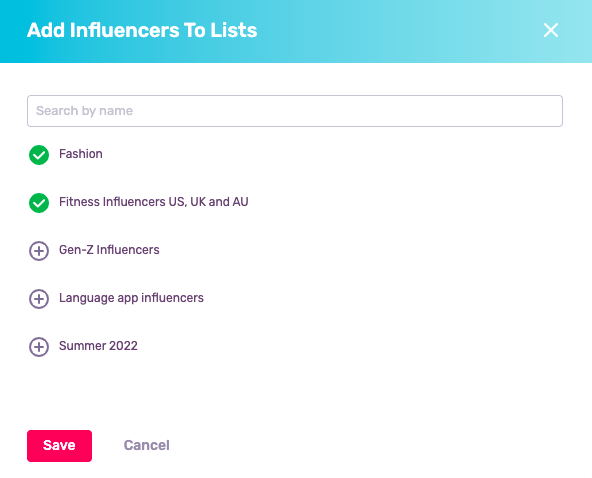 From your new list: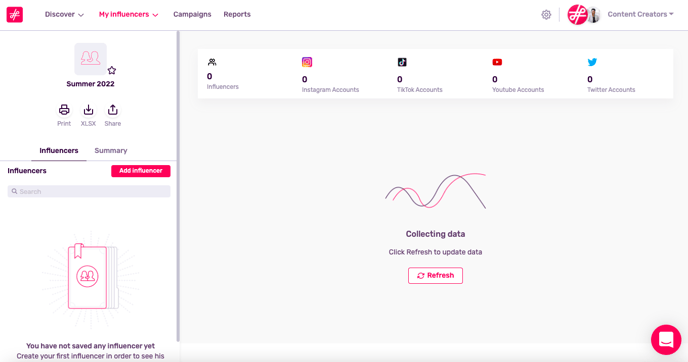 In the pop-up window either search the name of a content creator or scroll through your saved profiles. Once selected, click Save.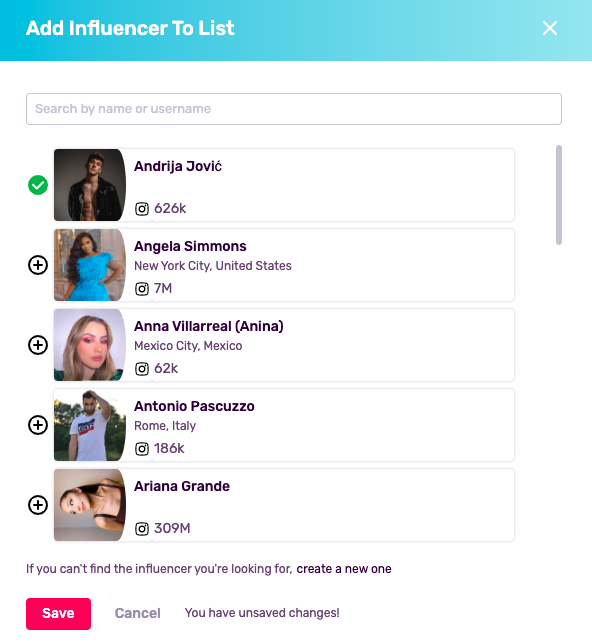 Viewing Your New List
Once you've added your content creators, open your list to view its metrics. In our sample below, we've only added Instagram influencers. To see their full aggregate metrics, expand this section. To mark this item as a favorite, click on the star icon.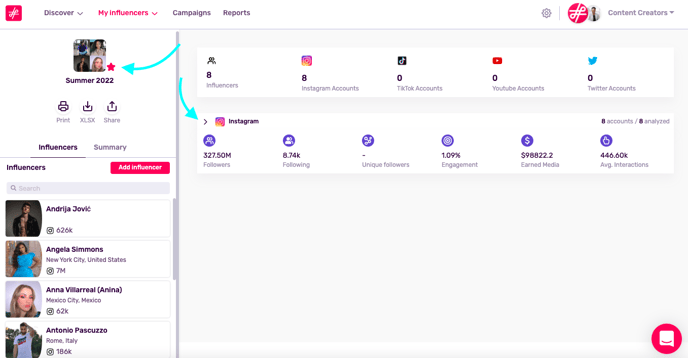 How Do I Delete an Influencer from a List?
Hover over a profile. This will give you 5 options:
Preview this content creator's metrics.
Add this influencer to another list.
Add this profile to a campaign.
Edit this content creator's name, contact information, or price.
Remove this influencer from this list.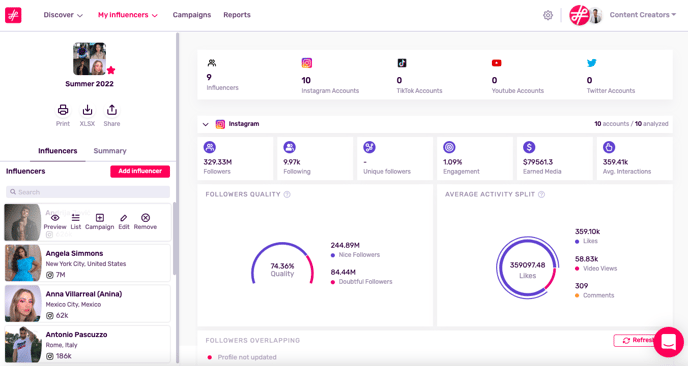 Note: Removing a profile from a list will not delete it from your IRM.
Troubleshooting
Can I Add an Influencer to Multiple Lists?
Yes, there's no limit.
My Content Creator Has Multiple Social Media Profiles
If an influencer has an Instagram account and a YouTube channel, both of these profiles will be included in your list when you add this influencer.
Can I Add Influencers from Different Social Media Networks?
Yes, you can include Instagram, TikTok, and YouTube influencers in a list. However, your metrics will be separated into aggregate Instagram data, aggregate TikTok data, and aggregate YouTube data.