Organize influencers into lists to see how they perform together.
Jump to a specific section using the links below:
Just getting started? Learn about lists and what they're for here.
How Do I Create a List?
From the Influencers tab, select Lists from the drop-down menu.
Click Create list, on the top right.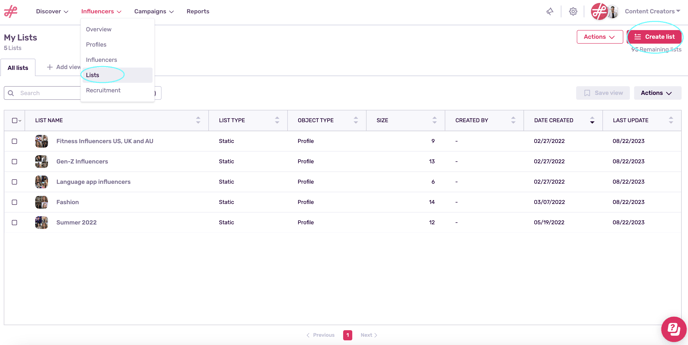 For the field Object type, select the type of list you want to create. You have 2 options:
List of profiles: Choose this option of you want to see the aggregate KPIs and audience overlap of a group of profiles.
List of influencers: Choose this option to organize your influencers within the IRM. For example, create a list of fitness influencers in order to communicate with these creators by email, include this group in campaign workflows, and include them in influencer seeding programs.
Click Save.
Your new list will be blank. To get started, click Associate profiles.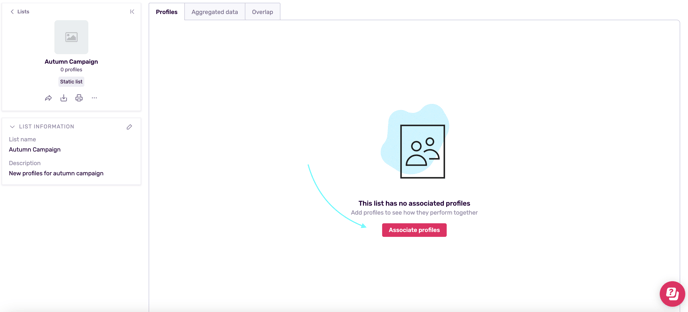 Tic the box next to the profiles or influencers you want to add to this list, and click Associate.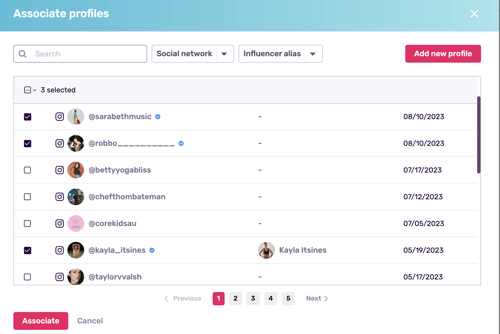 Lists of Profiles
If you're working with a list of profiles, your page will appear as below. Click on Aggregated data to see the KPIs for all the profiles in the list. To see the percentage of follower overlap among profiles, click Overlap.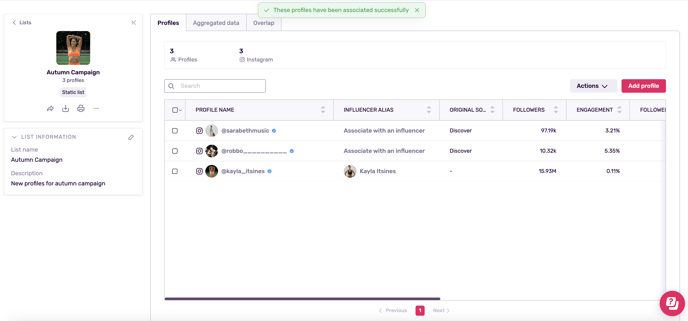 Lists of Influencers
If you're working with a list of influencers, you will not see be able to see aggregate KPIs, but you can use this feature as a mailing list by going to Send email and choosing between our bulk email feature (send 1 email with personalization tokens to all) or integrating your business email account for 1-1 communication.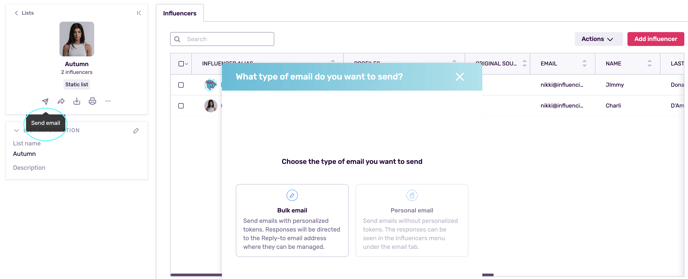 How Do I Edit a List?
From My Lists, hover over a list and click the pencil icon. This will open a pop-up where you can edit the name and description. To view the full page, click on the list name.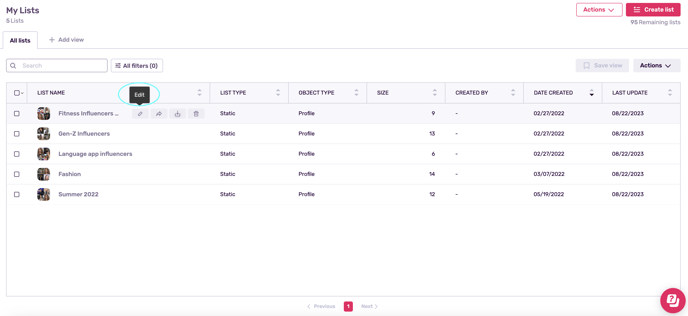 In the page view, you can share and print your list by clicking any of the buttons under the profile picture. To edit the name or description, go to List Information and click the pencil icon.
To remove profiles or influencers from a list, tick the box next to their name and click Remove

(this will remove them from the list, but not from the IRM)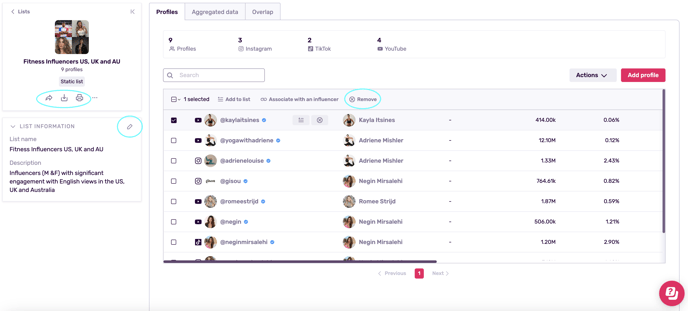 How Do I Delete a List?
Go to My Lists and select the ones you wish to eliminate. Click Delete.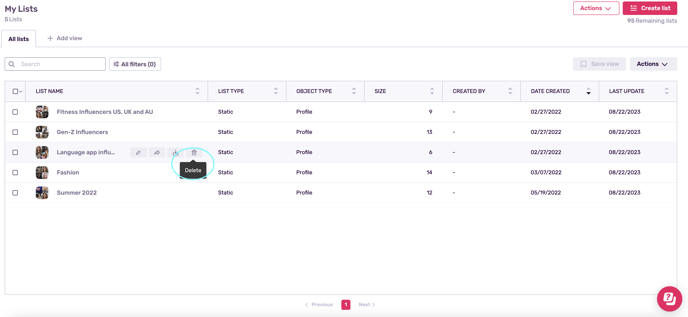 You'll be asked to confirm the number of items to be deleted before you proceed.