Organize influencers into lists to see how they perform together.
Learn how to create, edit and delete lists in the Influencity Influencer Relationship Management (IRM) tool. If you're still new to this product, read all about lists and what they are for as well as how to get the most out of your IRM.
How Do I Create a List?
From the IRM Overview page, click Create list.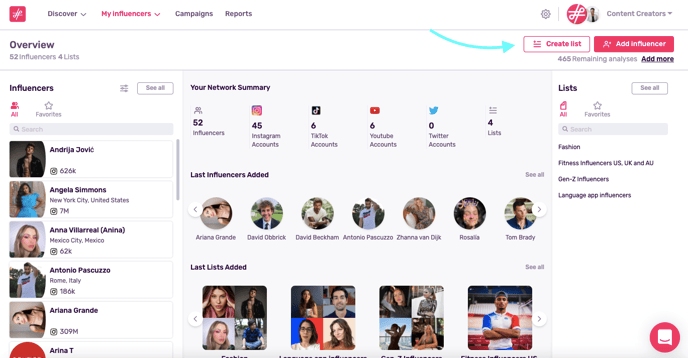 Or, alternatively, find this button by clicking on My influencers and Lists.
A pop-up window will open on the right. Type a name and detailed description for reference. Click Create to continue.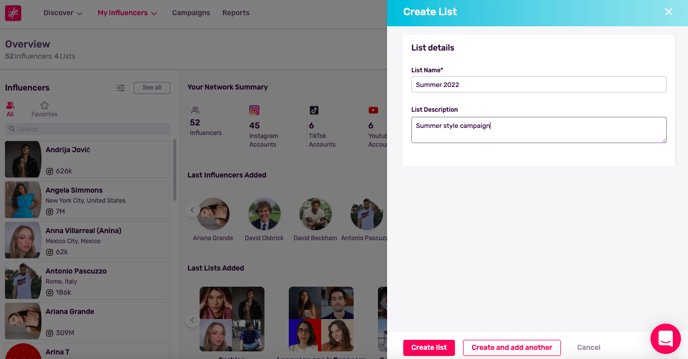 Find your new list under Last Lists Added or under Lists, on the right.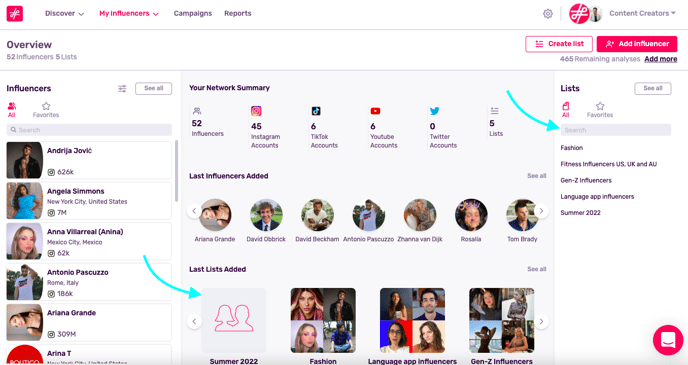 And that's it! You're now ready to add profiles and see their aggregate KPIs. Check out this article to learn the different ways to add influencers to your lists.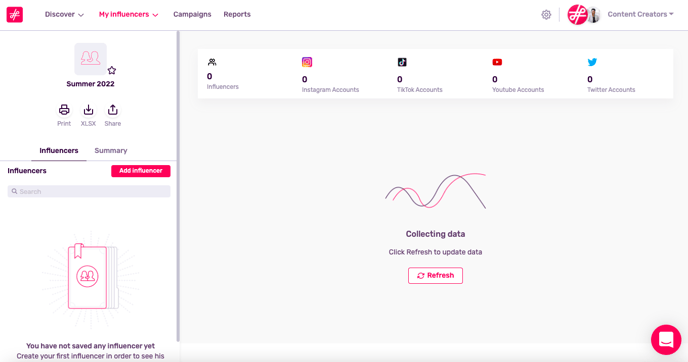 How Do I Edit a List?
From My Lists, hover over a profile and click the pencil icon. This will open a pop-up where you can edit the name and description. To view the full page, click on the name or on View list.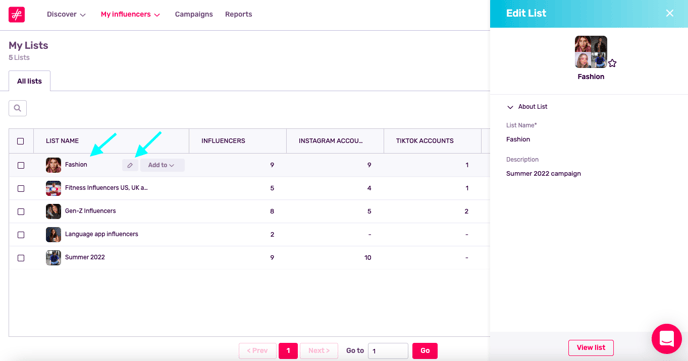 Alternatively, you can edit this information from the Summary tab.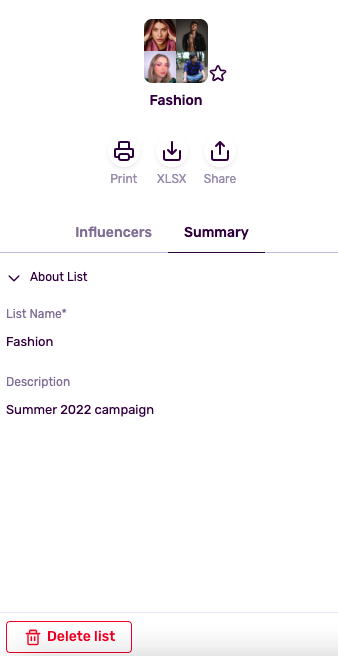 How Do I Delete a List?
Go to My Lists and select the ones you wish to eliminate. Click Delete.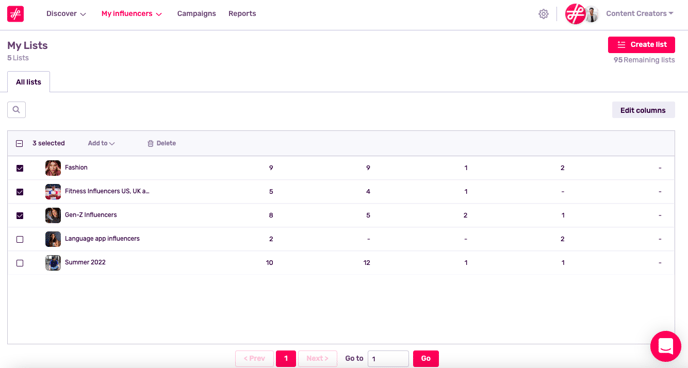 You'll be asked to confirm the number of items to be deleted before you proceed.