Learn how to add one or more influencers to an estimate to see your forecasted campaign results.
This article will cover:
Before you can estimate an influencer, you must first add tasks for them to complete.
How Do I Estimate an Influencer?
Add influencers as a mass action or one-by-one by clicking on Actions and Add to estimate.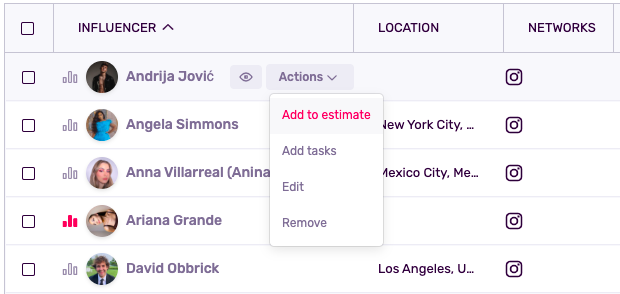 Repeat this action for all the influencers you wish to estimate. Once an influencer has been added, their profile will be marked by 3 pink bars.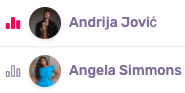 See the estimation of one or multiple influencers by expanding the blue bar at the bottom of the page. As with other Influencity data, metrics are first displayed globally and are then segmented by social network. To learn how to interpret this data, click here.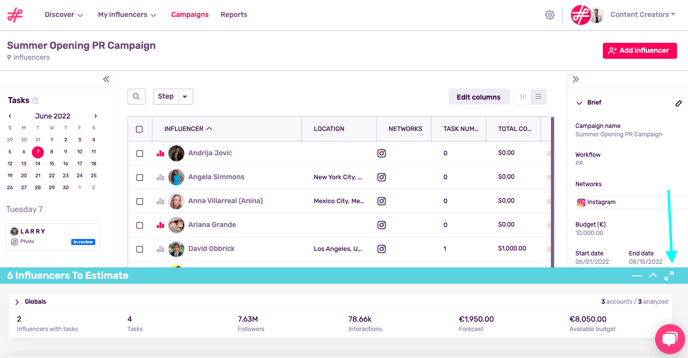 How Do I Remove an Influencer from an Estimation?
Click on Actions and Remove from estimate. This influencer's metrics will no longer be included in your performance forecast.