Learn how to download an influencer's metrics from your IRM to XLSX or Google Sheets.
Save a permanent copy of your influencers' data and share it outside of your organization. Influencity also offers the option to download data as a PDF file or share it via a URL link.
There are 2 options for exporting influencer data:
How Do I Export an Influencer's Metrics?
To export the metrics of an individual influencer, go to their page in your IRM and click XLSX. The file will download automatically.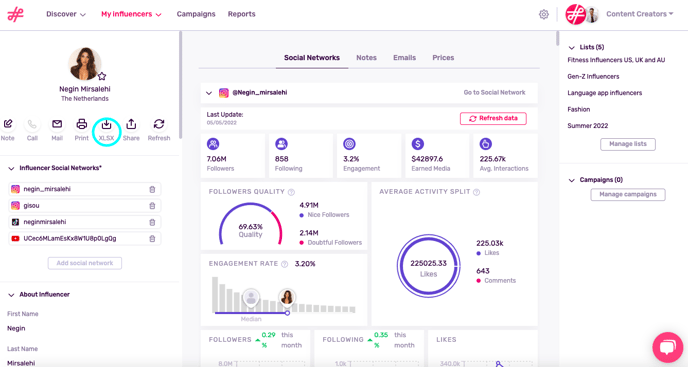 As this particular influencer has 4 different social media profiles, data from all 4 will be included in the Excel file. The exported file will look like this:

How Do I Export All Influencer Data from My IRM?
To download the metrics of all the influencers in your IRM, go to My Influencers and Influencers. Click Export XLSX.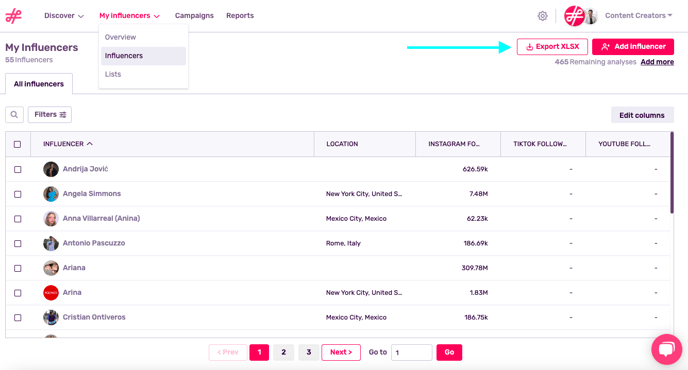 The metrics from all influencer profiles in your IRM will be included in your exported file, even if you've set filters to find specific influencers.