Learn how to share influencer metrics from your IRM outside of your organization.
This article will show you how to:
How Do I Download Influencer Data as a PDF?
Open an influencer's page in your IRM and click Print.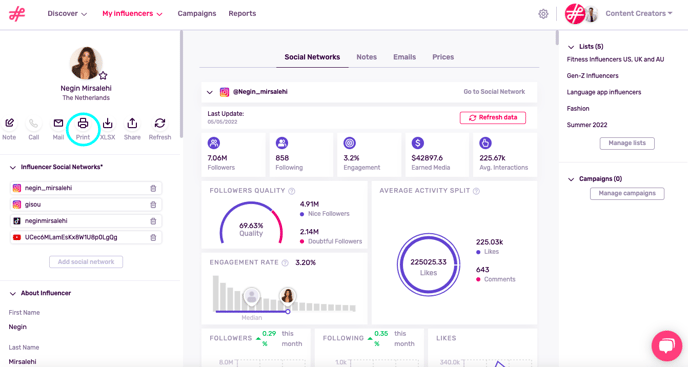 A window will open giving you the option to print, if you have a printer connected, or save this file as a PDF.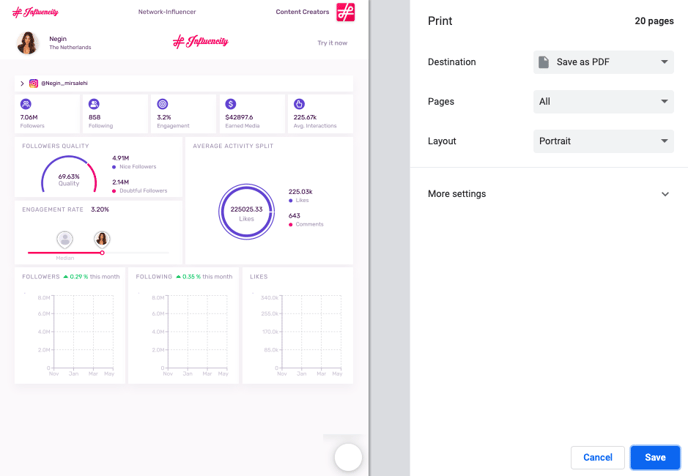 What Information Appears in the PDF?
All the performance metrics on an influencer's page will be included in the PDF view.
This information will not be included:
Prices
An influencer's lists.
How Do I Share Influencer Data Via URL?
Open an influencer's page in your IRM and click Share. In the pop-up window, click Copy URL. This link can be shared with anyone via email, Whatsapp, etc.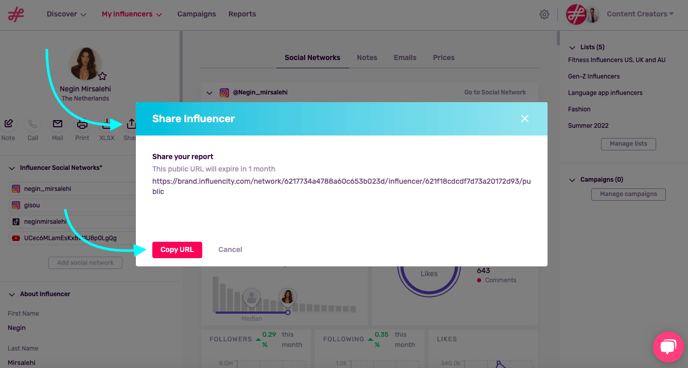 What Information Appears in the Shared View?
All metrics are sorted by social network. As this influencer has 4 social media profiles, this data is divided into 4 different sections. Click on the arrow to expand each one, or click Go to Social Network to open their social media page in a new window.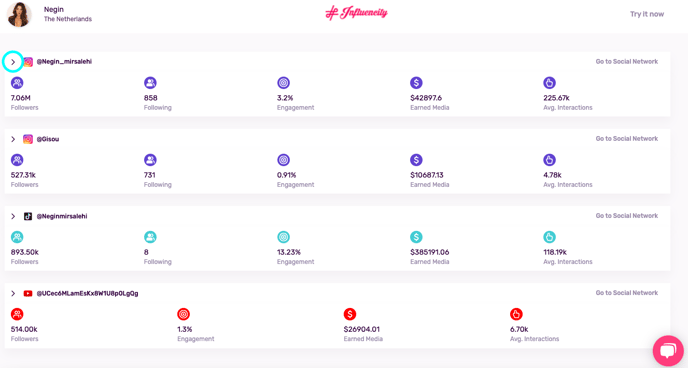 The exact metrics displayed depends on the social media network. Check out these articles to learn what information is managed on Instagram, TikTok, and YouTube.
Whenever you refresh an influencer's profile, these new metrics will automatically be visible in the URL view, ensuring that all viewers are up to date.
An influencer's contact information, prices, lists, or any email exchanges or notes will not be included in the shared view.
Do You Need an Influencity Account to View this Link?
No, the shareable URL is public and anyone who is sent this link can view it.
Note: The shareable URL will expire after 30 days.