Find Your Subscription and Service Limits
View the products you've subscribed to and your remaining balances.
Where Can I See My Subscription Information?
Click on your profile thumbnail and select Products & Billing from the drop-down menu. Under Subscriptions, you can view the products you've purchased (i.e. Custom, Basic, Professional, or Business) and your account limits for each product. On the right, you can see what you've used this month.
In the example below, the Content Creators team has used 20 out of 20,000 monthly results in Discover.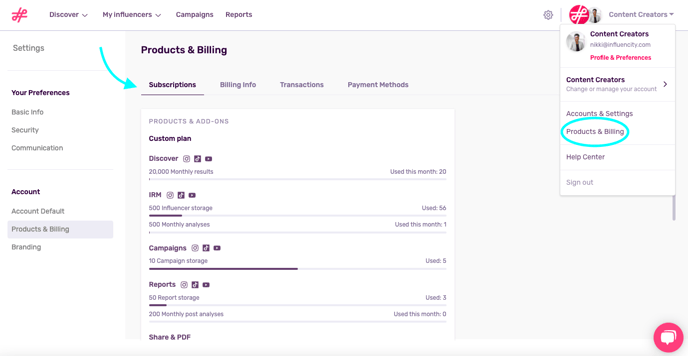 Check out these articles for information on how to upgrade or downgrade your paid subscription.